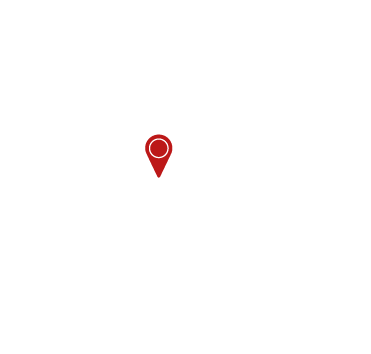 iMMAP has been actively operating in Afghanistan since 2010, providing solutions to the information management needs of the humanitarian community to support informed decision making processes.
iMMAP delivers information management products and services to key partners in humanitarian response and disaster risk reduction, including – but not limited to – humanitarian clusters, USAID implementing partners, the United Nations, the Afghanistan National Disaster Management Authority, line ministries, and civil society.
We work towards ensuring that data consistency and standardization are integrated into all systems for more efficient and cost-effective emergency response by all humanitarian actors.
BOLSTERING EMERGENCY RESPONSE AND DISASTER RISK REDUCTION THROUGH INFORMATION MANAGEMENT AND COORDINATION
United States Agency for International Development (USAID)
Humanitarian Information Management for Natural Hazard and Emergency Response in Afghanistan
Information Management for Emergency Response in Afghanistan
Food Security and Agriculture
People trained, by gender
ReportHub is an online reporting platform that addresses the gap in reporting operational data across organizations by streamlining the information flow between clusters, partners, and the Humanitarian Country Team (HCT) in support of the Humanitarian Response Plan. ReportHub is used by humanitarian clusters, sub-clusters, and working groups as one of the main reporting tools for beneficiary and activity tracking, as acknowledged by OCHA and endorsed by the HCT.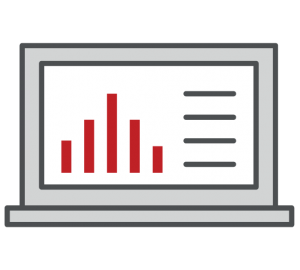 (data downloads and dashboard consultations)
ReportHub: number of organizations reporting by cluster/working group
Afghanistan Natural Hazard Data Center (ANHDC)
The ANHDC is a geospatial platform developed by iMMAP for the Afghanistan National Disaster Management Authority (ANDMA). It provides critical information to line ministries and aid organizations for DRR, planning, and emergency response.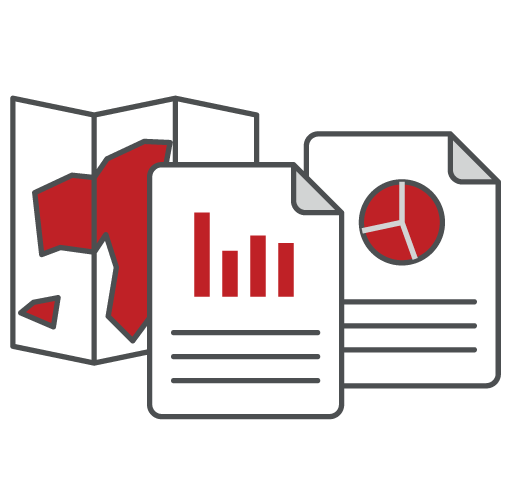 261

Layers

2,897

Static Maps

29

Interactive Maps

4,115

Users
Number of Organizations Interactions in 2020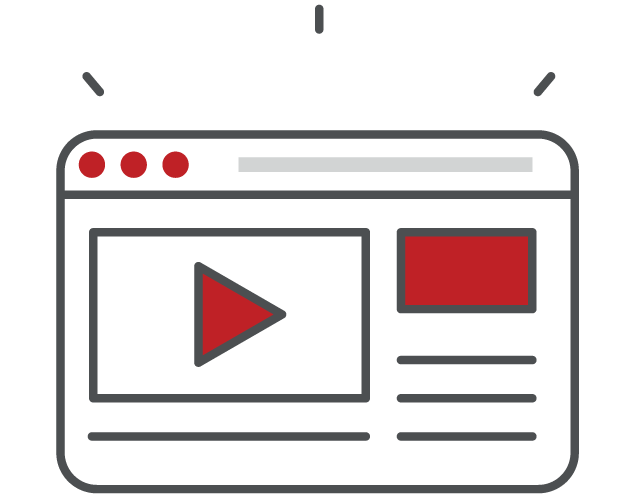 29,724

Products

171

Organizations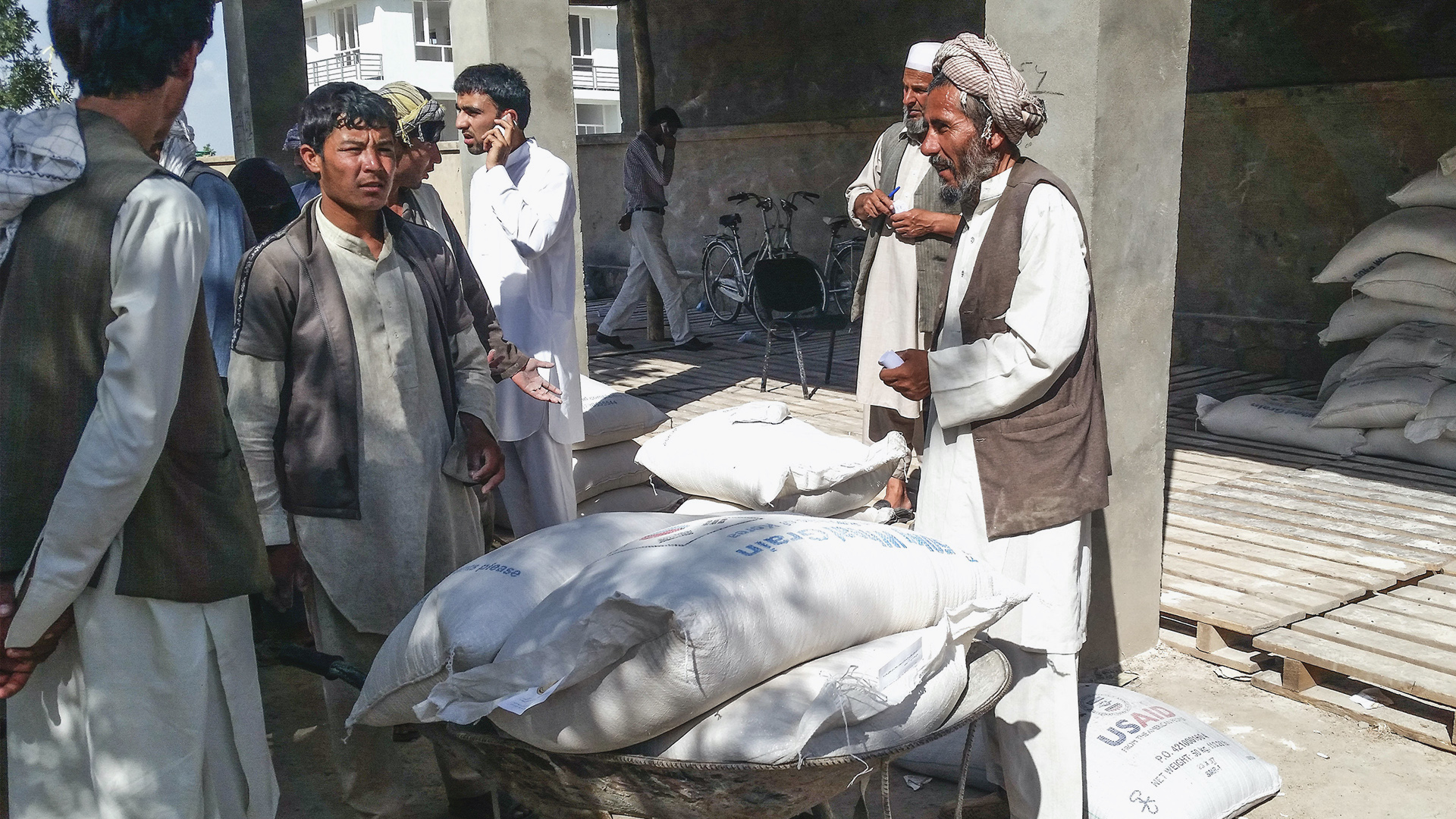 Food distribution in Kunduz Province (Photo: Mohammad Sadiq Zaheer/OCHA)
SUPPORTING KEY FOOD SECURITY PROCESSES IN AFGHANISTAN
iMMAP played an important role in supporting the Seasonal Food Security Assessment and Integrated Food Security Phase Classification analysis, two key processes for understanding the current and future food security needs of the Afghan population.
The common global system to determine the severity and magnitude of acute food insecurity in a country is the Integrated Food Security Phase Classification (IPC), an innovative multi-partner initiative for improving food security analysis and decision making. One of the key inputs for IPC analysis and planning the humanitarian response in Afghanistan is the nationwide Seasonal Food Security Assessment (SFSA).
iMMAP supported the data entry phase of the SFSA process by establishing a local area network for 35 PCs at the Ministry of Agriculture, Irrigation, and Livestock's office in Kabul for offline data entry. Additional support included data cleaning and downloading while sharing backups daily with the IPC focal points. In total, 11,434 households, 1,120 communities, and 259 forms were entered into the database.
Following the completion of the SFSA, a national IPC analysis workshop, was held. As per the request of IPC and FAO Afghanistan, iMMAP contributed to the analysis by presenting seven customized natural hazard vulnerability maps at the national level. These maps were critical in informing the current and projection analysis, as well as helping to classify provinces into different IPC phases.
The results of the SFSA and IPC analysis workshop were published in the IPC Afghanistan Acute Food Insecurity Analysis Report (August 2020 – March 2021). iMMAP is proud to have contributed to the process as an IPC analysis partner. The report will help the humanitarian community to shed light on the food security situation in Afghanistan and raise funds for the humanitarian response.